Stabeling & Mares 
Previously, the guest mares of Van Olst Horses were stabled at our own stud in Den Hout and the medical supervision  was taken care by Drs. Rijk-Jan Pleijter of Dier-N-Artsen.
If you want to bring your mare, we ask you kindly to contact Evelien +31 (0) 6 12963636 or info@vanolsthorses.com
Frozen semen : 
Unless otherwise agreed, frozen coverings must be provided at the clinic of Team Dier-N-Arsten ,  Oosteind.
The mares can be optimally guided here by the team of Dier-N-Artsen for the insemination of frozen semen.
If you want to bring your mare, we ask you kindly to contact Team Dier-N-Artsen +31 (0) 162 748060
Stabling prices : 
* Mare without foal €10,- / day
* Mare with foal €12,50 / day
( Stabling costs  mentioned above are excl. VAT and veterinary costs ) 
Prices gynecology Team Dier-N-Artsen 2022 : 
Ultra sound mare gynecology €19.50
Veterinary costs mare chilled semen per season ( medication and not- standard treatmeants as for  example flushing , swabs, cashlick, are not included )  €157.50
Veterinary costs mare frozen semen per cycle ( medication and not- standard treatmeants as for  example flushing , swabs, cashlick are not included ) €132.50
( Above mentioned veterinary costs are excl. VAT )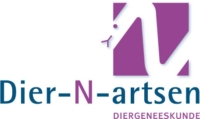 Dier-N-Artsen
Hoogstraat 98A
4909 AV Oosteind